This weekend we celebrated my birthday a little early with my grandma. We had teppankyaki at Sapporo and it was amazing! I have been wanting to go for a while now and when my gma suggested going out for my bday that is what I picked and I am so glad I did.
I started off with a glass of wine and then indulged in a delightful pineapple martini. I am not really sure what my deal has been lately but I am really diggin' the martinis.
I was really hungry though AND I am a lightweight so I was feelin' pretty good after my first drink. Then I was feeling awesome when I started sipping this tid bit of candy flavored deliciousness. Really, I should have gone out dancing afterward because I was fully energized and in a great mood!
Why wouldn't I be?! My company was amazing and so was the atmosphere, entertainment, drinks and food.
I have a wonderful video of me playing teppanyaki by bouncing the egg on the spatula but for some reason I cannot get it to load. Oh well- maybe another time.
I ordered calamari steak and I got a ton of rice with a tiny bit of veggies. I noticed the pic doesn't show the veggies as they are on the other side of my gigantic bowl of rice. It was really really good. I had leftovers but somehow only the rice made it in my to go box. Oh well. Dessert was 2 scoops of vanilla ice cream and on the outside were small scoops of mint chocolate chip. We did not order it but since it was my birthday dinner they brought it out for us. It was a nice little treat to share. Not too much and not too little.
My grandma knows I want this really beautiful wall mirror so that is my gift from her. I just gotta go get it ;) The real gift was being able to spend the day with her! The really cool thing is how well she and my bf get along. That is the best scenario and I could never ask for more. Some people have family members who are less than welcoming and go so far as to be mean or rude. I don't understand that. Except when the significant other is a poop head and is actually mean or disrespectful to members of the family (or the person in the relationship) but otherwise, no need for it.
My Fitness Tip for this meal:
I drank 1.5 glasses of water before I began eating my meal. Especially because I was drinking because it was important for me to be able to know when I have had enough food. Sometimes alcohol can alter our will power and desenstize the ability to know when we are full.
Next Tip:
Scoop a small serving of rice onto the serving dish because it is difficult to judge how much a serving of rice is when eating it out of a bowl that size and that amount. And remember the veggies!
How was your weekend?
Join these link ups: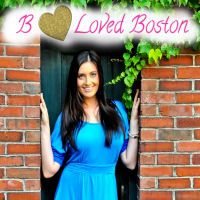 Follow me for great health info and maybe a little nonsense rant here and there and be sure to subscribe to page by entering your email which will give you up to date info.
http://instagram.com/tcfitlifestyle